Meet Richard Ng

Edupreneur in Singapore who is honoured as a Specialist Adult Educator by SkillsFuture Singapore, and holds a Graduate Diploma in Digital Marketing from the Singapore University of Social Sciences.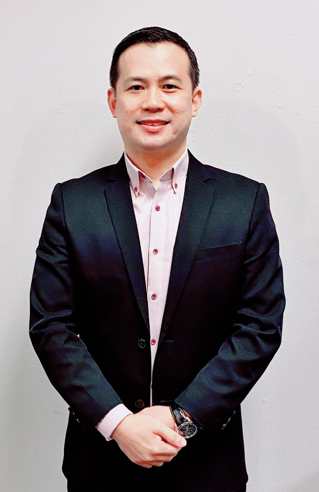 Richard Ng obtained a Diploma in Business (Marketing) from Temasek Polytechnic during the 1990s. Subsequently, he fulfilled his National Service obligations as an Armour Reconnaissance Specialist within the Singapore Armed Forces.

Following the completion of his National Service commitment, Richard Ng embarked on a noteworthy entrepreneurial journey. He founded a thriving direct sales company, overseeing a team of over 100 full-time sales distributors and achieving the remarkable milestone of establishing his first million-dollar enterprise. With the advent of the internet era, he pivoted his focus toward direct marketing for the ensuing five years, during which he garnered multiple accolades for his achievements as an affiliate marketer. His dedication to continuous education led him back to academia, culminating in the attainment of a Second Class Upper Honors Bachelor of Business in Marketing from the University of Bradford, a decade after his initial polytechnic education.

Presently, Richard Ng stands as a successful Edupreneur, presiding over a portfolio of digital enterprises that yield seven-figure revenues. Beyond his business pursuits, he extends his expertise through public speaking engagements and training services, contributing to the development of numerous digital marketing courses approved by SkillsFuture Singapore training organizations. An ardent advocate for lifelong learning, Richard Ng is presently pursuing a Master's degree in Digital Marketing at the Singapore University of Social Sciences, where he maintains an exceptional GPA of 4.50.
"Live as if you were to die tomorrow. Learn as if you were to live forever."
~ Mahatma Gandhi
Photos with Dr. Patrick Liew, Ewen Chia, Collin Seow, Inderjit Singh, Fabin Lim, and Andrew Tan.